Boston's auto body repair experts for foreign and domestic vehicles.

My name is Eric Danilchuk, president of Danilchuk Auto Body, Inc. I started my business in 1988 with one employee in a 3 bay garage in East Boston. Over the course of 20 years, I have grown to one of the largest auto body shops in Boston and on the North Shore. I attribute this to a great working environment, top-notch technicians, a fantastic finished product, and most importantly a very serious approach to customer service and satisfaction! When you become a customer of ours, you become more than that, you become part of our family.

Rob Caldarelli
General Manager
Rob Caldarelli, general manager of Danilchuk Auto Body, has been with the company for 11 years. Having had the experience in the auto body industry for 24 years, Rob is extremely qualified to serve your needs. Rob strives to give his utmost attention to detail for each and every customer, and his motto is "if you have questions, we have answers."

Eric Danilchuk
Vice President
Vice President of Danilchuk Auto Body. Eric is a Boston University graduate with a degree in Finance and Informational Systems. He started working at Danilchuk Auto Body full time in 2015. Since then, he has and continues to improve the business as the industry is constantly changing. In his free time he enjoys playing both hockey and golf.

Eric's brother, Gregg Danilchuk, has been with the company for 18 years. Gregg's role as parts manager for Danilchuk Auto Body and 35 year knowledge of the industry help to keep a steady flow of fine workmanship at the body shop.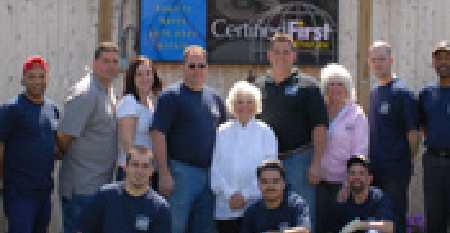 ALL OF OUR TECHNICIANS
As our team of technicians is superb on all counts, we could not carry on our business without them. We truly thank and appreciate the team's effort that we have at Danilchuk Auto Body.
Don't hesitate to contact us any time